NATIONAL ACCREDITATION BOARD – CHAIRMAN'S MESSAGE (2016)
The National Accreditation Board was established in 2008 following the passage of the relevant legislation (Act No 35 of 2006) to govern the functions, power and authority of the Board.  It is a broad-based Board with representatives from the most common professions in the nation of St. Vincent & the Grenadines.
The functions of the Board include the consideration of applications for recognition, registration and accreditation of institutions of higher learning in St. Vincent & the Grenadines and to exercise the monitoring and evaluation of those institutions to ensure that they meet at least minimum standards of best practice in higher education.
The Board is also empowered by law to ensure that the quality of all higher education programmes offered in this country meet the standards set by the Board for any award of degrees; to determine equivalency of programmes of study and qualification in accordance with the framework established by the pertinent accreditation body, and assist in due diligence in respect of qualifications presented for the purpose of functioning legitimately in St. Vincent & the Grenadines.
Therefore, under the legislation, the Board shall also be responsible to verify certificates of qualification to assist in the process of Certification to facilitate the movement of persons across the CARICOM region.
The National Accreditation Board is pleased to assist in ways to ensure that nationals are not exposed to undue risk in their quest for higher education. We are accessible through the Accreditation Unit for guidance in respect of issues related to the authenticity of institutions, and qualifications offered to our nationals.
We are here to help you.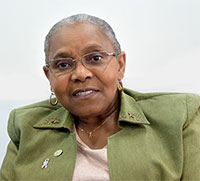 -Dr. Rosalind Ambrose
Chairman 
National Accreditation Board